You Are Your Own White Knight
Heal Your Whole Self, From The Inside Out
Work Directly with Dona and Change Your Life For Good!
Take the Quantum Leap to heal yourself in life and in love. Get exclusive access to Dona with one-to-one coaching sessions, 100% individualized support, and everything you need to make your rapid transformation.
Half Day Live Private Intensive with Dona
Dig deep and uncover your truths. The past is the past, work with Dona towards ensuring your future is as bright and beautiful as you are.
Stay on track and move in the right direction with training videos to keep you inspired and in a loving space.
One on One Calls with Dona
Work through the week's issues in a safe space, free of judgement. Dona will provide you with exercises and practices to make sure you continue to come from a loving place.
Customized Meditations to Unlock Your Personal Goals
Get your life back on track and meet your goals faster than you ever thought possible. Watch as the Universe opens up for you to start attracting what you want into your life.
Library of Resources and Voxer Support
Skim through tons of resources to learn and grow along your journey. Plus, Voxer Support from Dona and her team whenever you need additional guidance within those particularly tough times. You're never alone, you've got this!
Including a Retreat of Your Choice
Get the ultimate healing experience in some of the most gorgeous places around the world. Reconnect with yourself, heal from the pain of the past, and learn to stand tall in your own glorious essence.
Make Your Ultimate Life Come to Life.
Your happiness is so much closer than you think, all you need to do is reach out and grab it.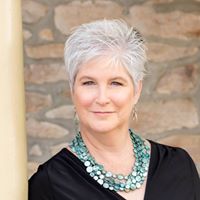 "Dona shows the kind of empathy you really need as you're going through divorce. Her caring heart is balanced with her intelligence, which serves as a soft place to land and provides thoughtful ideas on where to grow next. She gets me on such a deep level and she knows how far to gently encourage me to step out. It's like having a heartfelt conversation with a best friend with a kick of accountability thrown in. I'm grateful for her guidance, suggestions, and listening ear as I traverse the mucky landscape of post-divorce."
Deborah Kevin, CEO of Highlander Press
Don't Let Life Happen To You
TAKE CONTROL. THIS IS YOUR TIME TO CREATE YOUR VERY BEST LIFE.
Schedule a call and regain the balance in your life.
on the other side of divorce.